According to experts, a home or commercial establishment should be inspected by a Professional Plumber once every two years if you have a newer plumbing system. If you have an older system, you should consider an annual plumbing inspection. This is where we come into play if you are looking for a plumber in Huntington then let us at Roto 24/7 located at 10 Plantation Dr. Smithtown, be there to aid you with your plumbing needs.
Choose Roto 24/7, A Long Island Licensed & Insured Plumbing Company
We are Licensed and Insured and are trained to handle all sorts of plumbing needs in Residential and Commercial settings.
Roto 24/7 is dedicated to assisting the community with their plumbing needs no matter what the time is. It is literally in our name. We provide emergency services 24 hours a day, 7 days a week. Roto 24/7 also provides the absolute best prices, and won't be beaten by any competitor.
It is quite simple to find a plumber in Huntington, but you do need to make sure to do your homework first. Always have a number on standby just in case an emergency does arise, but make sure to look into the company background, ratings and be sure to verify they are licensed and insured to avoid any long-term issues.
Roto 24/7 has over 20 years of experience and can be trusted to get the job done correctly the first time.
Get Residential and Commercial Plumbing Services Done Right!
Our services consist of, but not limited to the following: Roto Rooter Service, camera inspection and rotor rooter service, drain cleaning maintenance, restaurants and commercial drain cleaning, and restaurants and commercial drain cleaning with camera inspection.
All services are done to 1 ½" to 2" lines for residential and 3" to 4" lines for restaurants and commercial. Roto 24/7 will work on sink drains and toilet drains.
To find a trusted Plumber in Huntington, just give us a call at (631) 994-9752.
We will do everything necessary to show you that you can rely on us at Roto 24/7 to get all your plumbing needs done in a timely, professional, and clean manner. We want nothing more than you to be satisfied and be able to help Roto 24/7 grow as a company to travel around all across the Island to help others in need.
Call Us Today For The Best Plumber In Huntington, Long Island
If you haven't had a regular plumbing inspection to date, here are some signs that it's time to call in a professional, clogged drains. Gurgling sounds in your drain. Water pressure that's too high or too low. Water takes a long time to get hot (or doesn't get hot at all).
Appliances don't seem to work or move slower than normal, for example, if your dishwasher takes several hours longer. Keep in mind, Roto 24/7 the next time you need a plumber in Huntington.
We will be at your residence as soon as possible to assess the situation properly and complete the job in a timely, safe manner. Again, our number is (631) 994-9752.
Call us any time of the day. That's what we are here for.
Contact Roto 24/7 for for your plumbing emergencies.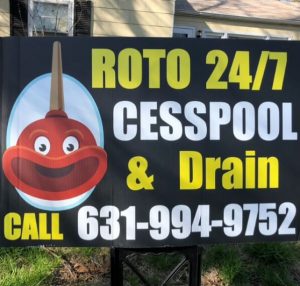 Contact Roto 24/7 for Drain Cleaning Today!
24 Hour Emergency Services

Sink Drainage & Drain Cleaning

Rooter Services

Clogged Toilet

OUR LOCATION
Roto24/7
10 Plantation Dr.
Smithtown, NY 11788
CONTACT US
24 Hours a day, 7 days a week
(631) 994-9752