About Roto 24/7 Plumbing Company
Need an honest, reliable cesspool or sewer contractor? Call Roto 24/7 for a local businessman serving local people. With over 20 years experience, you can depend on Roto 24/7 to get the job done right the first time, at a fair price. Get to know us for all your home or business' waste line, cesspool or sewer requirements.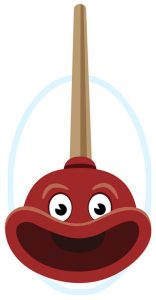 Our Cesspool and Sewer Services
Drain cleaning
Install sewer lines
Install new cesspool lines
Locate cesspools
Coloring and sleeving cesspools
Camera work (fault-tracing)
Cesspool inspections
Cesspool certifications
Install new toilet drainage pipe for gutters
Sink traps/waste lines
Transporting Service
Available for finish carpentry work, too!
Best prices
State-of-the-art equipment
Personal service
Owner operated: no subcontractors, no middlemen, no 'side guys'
All forms of payment accepted
I treat your home or business premises as if they were my own and provide service that is second to none. Your trust, and complete satisfaction with a job well done are my primary goals.
For an on-site consultation and written estimate, call Roto 24/7 at 631-994-9752.
OUR LOCATION
Roto24/7
10 Plantation Dr.
Smithtown, NY 11788
CONTACT US
24 Hours a day, 7 days a week
(631) 994-9752
(515) 338-0446
AREAS SERVED
Roto 24/7 services Smithtown, Long Island, and the surrounding area.