As a professional plumbing company on Long Island, Roto 24/7 located at 10 Plantation Drive, Smithtown. Would like you to know that this trait is not as simple as one would think. Sure you can easily access a DIY video on the internet or hire someone who claims to be resourceful but not licensed in order to save money. But that isn't always the better option.
Why Choose Us For Your Plumbing Company On Long Island?
There is a chance that you are able to fix the problem by yourself, however, there is also a chance that the DIY project may cause inner problems with the behind the wall plumbing that you are not trained to see.
Call in a professional plumber if you end up experiencing the following: clogged drains (even after you have tried to clear them yourself).
Gurgling sounds in your drain. Water pressure that's too high or too low. Water takes a long time to get hot (or doesn't get hot at all). Appliances don't work or move slowly (like if your dishwasher takes several hours longer than intended). Sure you mean well, but it could cost you at the end.
Also, always make sure the Plumbing Company on Long Island that you call to aid to your need is properly licensed and insured.
This could become a liability that you do not want on your hands. If the company is not licensed, then chances are they are not insured, which could potentially leave you stuck with any medical bills or missed/lost wages due to something going wrong on the job at your location.
Roto 24/7, A Licensed & Insured Plumbing Company On Long Island
A proper, trustworthy company will always be able to show you their valid license and insurance. Roto 24/7 is that company.
We stay on top of renewals for our business, along with making sure our experts are up to date with any new technology that is out there. Along with having proper materials and permits that will assist us during the job.
Keep in mind as well that if you're adding new appliances, such as a dishwasher or sink, you may also want to seek a professional's help. A decent plumbing company on Long Island will offer service agreements now, so if you signed one, read it over to see if it covers the signs you've noticed.
Call Today To Get Your Pipes Maintenance Check Before They Backup
It can not be stressed enough to have a plumbing maintenance check done to your plumbing to make sure everything is on the up and up.
Here is what you should expect during your plumbing maintenance check. Our plumbers will check the water pressure; water pressure is one of the keys to preserving your plumbing system.
We will also check on your water shutoff valves and supply lines below your sink in the kitchen.
We will check on your bathroom's plumbing system, including your toilets, sinks, and showers.
We check faucets to make sure they're working properly and check to see if moisture is building up inside or under the appliance.
Lastly, your water heater should be flushed and drained annually, so verify in your plumbing maintenance agreement that this is included. Draining and flushing help remove sediment buildup that causes corrosion and uneven heating inside this appliance.
Plumbing Services We Offer On Long Island
If you want to learn more about what we are capable of doing for you as your reliable plumbing company on Long Island, please call (631) 994-9752 and we at Roto 24/7 will be more than happy to assist you.
If you are seeking for a local plumbing company on Long Island with a great reputation, then look no further than the drainage cleaners at ROTO 24/7.
24 Hour Emergency Services

Sink Drainage & Drain Cleaning

Rooter Services

Clogged Toilet

OUR LOCATION
Roto24/7
10 Plantation Dr.
Smithtown, NY 11788
CONTACT US
24 Hours a day, 7 days a week
(631) 994-9752
Contact Roto 24/7 for for your plumbing emergencies.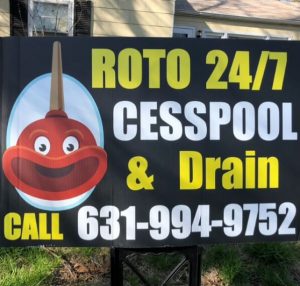 Contact Roto 24/7 for Drain Cleaning Today!
24 Hour Emergency Services

Sink Drainage & Drain Cleaning

Rooter Services

Clogged Toilet

OUR LOCATION
Roto24/7
10 Plantation Dr.
Smithtown, NY 11788
CONTACT US
24 Hours a day, 7 days a week
(631) 994-9752