Whether you are in need of a drain cleaner Suffolk County or a new pipe for your kitchen, getting a professional plumber to help you is the best way to ensure you get a high quality job that is done correctly. Finding a reliable plumber for your needs is a lot easier now than ever before. This article will explain a few things to look out for when choosing a professional plumber.
As we all know, it is essential to have clean drains throughout the house. When the drains become clogged in the bathroom or kitchen, it can lead to some serious issues. Over time, drains develop clogs and if left untreated they will get to the point where water can not escape down. These clogs can lead to toilets, showers and sinks overflowing and creating a mess within your home.
You need to hire a drain cleaner that you can trust so you can rely on him or her for your plumbing needs. Whether it is a licensed general contractor or a local licensed plumber, you need to make sure you have confidence in them. There's no use having a good plumber, if you just can't trust them. Typically it is best to find a locally licensed plumber, however, you can find plumbers who work out of town who are reliable as well. Having a local plumbing company like Roto 24/7 available means you will not have to wait long in an emergency situation. In addition, they are known throughout the Suffulk County area as a reliable drain cleaning business.
Professional Drain Cleaner in Suffolk County
Another thing to look at when choosing a plumber is how much experience they have with plumbing. While it may seem simple to find a person who has been doing this for years, many times the experience isn't enough to handle your plumbing needs. You need to make sure that the professional knows what they're doing when you hire them and can give you references. Also, you need to be aware of how they communicate with their clients. Roto 24/7 has the distinct honor of always providing clear and honest communications with their clients regarding the size and scope of a job as well as an honest estimate.
The last important factor is how much money they charge. While this is something that is going to vary greatly from professional to professional, you do want to make sure you get an honest price for the work you need. A reputable plumber should be able to offer realistic estimates and have a good idea of what it would cost if they were to perform the entire job themselves. There is no reason to hire a company that is going to overcharge for a simple procedure such as cleaning the drain of a sink. Stick with Roto 24/7 for fair prices and fast work!
When you start looking for an affordable drain cleaner Suffolk County to help you with your needs, remember these things. If you do not know how to select a plumper, you might end up choosing the wrong one and end up with a job that does not meet your requirements or worse yet, makes your situation worse.
If you need an efficient Plumber in Suffolk County, call the experts at Roto24/7.
Contact Roto 24/7 for for your plumbing emergencies.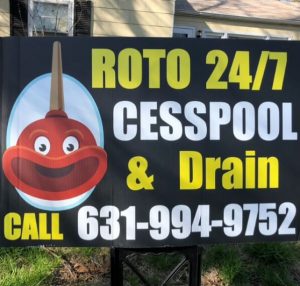 Contact Roto 24/7 for Drain Cleaning Today!
24 Hour Emergency Services

Sink Drainage & Drain Cleaning

Rooter Services

Clogged Toilet

OUR LOCATION
Roto24/7
10 Plantation Dr.
Smithtown, NY 11788
CONTACT US
24 Hours a day, 7 days a week
(631) 994-9752