If you are searching for a dependable and professional Drain Cleaner Smithtown, call Roto 24/7. We have been serving Suffolk county residents with all types of drainage issues for many years. We offer standard drain cleaning services, sewer line, new cesspool lines, toilet installations, sink and waste trap lines and clogged toilets and sinks. I can provide services to residential as well as commercial settings with fair pricing. Roto 24/7 is licensed and insured and has over 20 years in the plumbing industry.
In addition to providing the best in a Drain Cleaner Smithtown, we also provide carpentry and construction work. So, if we have to get to pipes through sheetrock, we can repair that as well. Actually, we have experience in roofing, carpentry, decks, doors, windows, molding and bathroom renovations. Whatever issue we come across during your service call, we can take care of. We are your one stop for all of your plumbing and carpentry needs. When your job is completed, it will look like we were never there!
Smithtown Professional Plumbing
So, you are having drainage issues. What to do. If you are lucky, you have a backup sink or toilet. But what if it's the main line that has the problem? With a quick call to Roto 24/7 your issue is on its way to being cleared. We have state-of-the-art equipment to locate the clog and when achieved, will repair the issue. It doesn't matter if it is 9am or 9 pm. We offer service availability 24/7 and offer reasonable pricing. With over 20 years in the business, we understand how important it is for you and your family to have access to every plumbing fixture you have in your home. We are a responsible Drain Cleaner Smithtown that not only takes care of the problem but has compassion.
Look, at some point, something in your home or business is going to have an issue. Hair, grease, paper or other objects sometimes find their way into your system. The advantage you have, is our phone number for easy and quick access to our services. Just call 631-994-9752. If you would like to learn more about all of the services we offer in addition to being the best in a Drain Cleaner Smithtown you may simply click on the attached link https://www.drainagecleaners.com/.
You will find that Roto 24/7 will always have your best interest at heart. We will offer you options if available to help you make informed decisions regarding the problem as well as the cure.
We are so much more than a Drain Cleaner Smithtown. We can provide you with relocation of your bathroom fixtures during renovation challenges and do proper installations the first time. Put our number 631-994-9752 in your phone because you never know when a plumbing crisis will develop. Remember, we serve residential as well a commercial- settings and offer reasonable pricing that won't ruin your budget. Quick response time is always at the forefront of our service as is dependability.
Call us if you need a Drain Cleaner Long Island!
Contact Roto 24/7 for for your plumbing emergencies.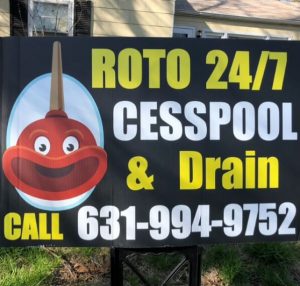 Contact Roto 24/7 for Drain Cleaning Today!
24 Hour Emergency Services

Sink Drainage & Drain Cleaning

Rooter Services

Clogged Toilet

OUR LOCATION
Roto24/7
10 Plantation Dr.
Smithtown, NY 11788
CONTACT US
24 Hours a day, 7 days a week
(631) 994-9752