When you need Sewer Cleaning Dix Hills, call Roto 24/7. They are a professional drainage company that can offer your professionalism, expertise and restoration to your plumbing.
If you are finding that the lines exiting your home are not running as they used to, you may have the beginnings of a clog.
Hooking up to a sewer system does not alleviate issues of clogs from your home to the main line.
If there is a blockage, you will find that your toilets do not flush completely, your sinks run slow, and your bathtub does not empty with ease. Sure, you may have a clog in your sink or bathtub that could be attributed to hair, but not your toilet.
Plumbing & Sewer Cleaning In Dix Hills
Let's face it, that is the one place you want your waste to exit with ease. Roto 24/7 is a professional, licensed and insured drainage company that has been serving Nassau and Suffolk counties for over 20 years. Moreover, they do not charge additional fees for emergency services and charge fair pricing.
Sewer Cleaning Dix Hills can make your life a lot less stressful. Most drainage companies work on a referral basis, so keeping their clients happy, quite frankly is a must. Call Roto 24/7 when you have a drainage issue and you can see for yourself the way clearing your sewer line can bring about peace and joy in your home.
Roto 24/7 Specializes In Suffolk County Roto-Rooter Services
For more information on all the services that Roto 24/7 offers you may simply vist our main website.
You may also call directly to (631) 994-9752 to speak with a representative. You will be happy with their Sewer Cleaning Dix Hills, or any of the services provided by Roto 24/7. They can also take care of sink and waste trap lines, drain cleaning and new toilet installations.
Contact Roto 24/7 for for your plumbing emergencies.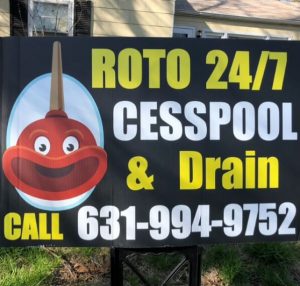 Contact Roto 24/7 for Drain Cleaning Today!
24 Hour Emergency Services

Sink Drainage & Drain Cleaning

Rooter Services

Clogged Toilet

OUR LOCATION
Roto24/7
10 Plantation Dr.
Smithtown, NY 11788
CONTACT US
24 Hours a day, 7 days a week
(631) 994-9752