Looking For A Professional Plumber Huntington, Long Island?
Every home has fixtures that occasionally break down. From a blocked sink to a broken pipe, these things happen. And when they do, you'll need to get a plumbing expert to come to fix the problem.
These days, almost everyone jumps on the internet to see if they can find a plumber that can come fix the problem. Hiring a plumber is an important decision. Why? Well, you need to make sure that they're actually qualified and capable of doing the job.
If not, you may end spending a lot more money down the line because they did a shoddy job that resulted in more damage to your home. If you're looking for a Plumber in Huntington, consider the following steps before settling on one.
Make Sure They're A Licensed Plumber In Huntington
A licensed plumber has met all the requisite conditions and acquired all the necessary certifications. This means that they're skilled, experienced, belong to a state and/or national body, and are great at their job.
This is what you need to look for. If the plumber breaks the rules or flouts the law, their license can be suspended or revoked. Plumbers like this have a lot more to lose if they do shoddy work.
Therefore, most, if not all, will do great work at all times. However, because of the quality of work, licensed plumbers are likely to charge more for services. But in the long run, you'll not have to worry about whatever they repair.
Check to See if They Have Insurance
Plumbing work can be dangerous, depending on the extent of damage to the property's fixtures. For example, if your heating goes out, you'll need a plumber to come and check it out.
If they are injured during the process of repairing the heater, you need to make sure that you wouldn't have to pay for their treatment. This is why you need a fully insured plumber.
So ask them if they're insured. Most plumbers will boldly list or show that they have insurance because they're aware that customers check for it.
See if They Have Experience
The easiest way to do this is to check how long the plumber has been in business. Business duration typically means more experience and vice versa. Experienced plumbers are often more effective at fixing all plumbing issues because they've worked on many similar projects.
Pay Attention to Reviews
What are people saying about the particular plumber online? The good news is Google Reviews makes it incredibly easy for you to see what people of the plumber you intend to hire. If there are a lot of complaints instead of positive reviews, go check other listings.
This is particularly important if the plumber with the negative reviews offers lower pricing compared to other plumbers. The lower pricing is how some plumbers lure their victims.
If you're looking for an experienced, licensed, and insured plumber in Huntington, Roto 24/7 is your best bet.
To learn more about a Plumber Huntington or to schedule an appointment, please give us a call at (631) 994-9752 or send us an email. We are available 24/7 and are standing by to assist you!
Contact Roto 24/7 for for your plumbing emergencies.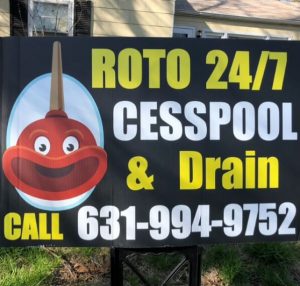 Contact Roto 24/7 for Drain Cleaning Today!
24 Hour Emergency Services

Sink Drainage & Drain Cleaning

Rooter Services

Clogged Toilet

OUR LOCATION
Roto24/7
10 Plantation Dr.
Smithtown, NY 11788
CONTACT US
24 Hours a day, 7 days a week
(631) 994-9752