When searching for a professional Plumber Hauppauge, you can depend on Roto 24/7. If you are finding that your sinks are not draining the way they should, your toilet is not flushing the way it should – call us. We are available 24/7 and we do not have an upcharge for emergency services.
As your professional Plumber, you will find that we respond to your call in a timely fashion, investigate the issue and do the repair using state-of-the-art equipment. We are conveniently located in Smithtown and are ready to help you with all of your plumbing needs.
We have been serving the great residents of Suffolk County for over 20 years. We do residential as well as commercial plumbing. We offer new installations of plumbing whether it be a kitchen sink, bathroom renovation, remodeling, or maintenance. We offer our experience in drain cleaning, sewer lines, new cesspool lines, toilet installations, sink & waste trap lines, clogged toilets, and sinks.
Our Rooter services provide you with accurate resolutions to your issues. Sometimes, there are roots that have grown and entered your cesspool lines and we can help. We provide our service whether on cesspool or sewer lines too.
As your professional Plumber, we will come to your home whether emergent or not, investigate the issue, give you a fair priced estimate and resolve the issue. We do not take advantage of our customers' emergent needs. We also understand the need for a timely response to your call.
Professional Plumber Available in Hauppauge
If you would like to learn more about Roto 24/7 you may do so by simply visiting our main website. You may call us directly for more information at (631) 994-9752 or to schedule a service or new installation.
In addition to contracting us as your Plumber know that in addition to our plumbing abilities, we also can provide you with roofing, carpentry, decks, doors, windows, moldings, and bathroom renovations. Looking to re-do your bathroom? We can do it all. No need to contract a Plumber Hauppauge, a carpenter, a company for drywall and spackling as we can do it all. We can also stay on target for completion time.
If you have been searching for the perfect Plumber Hauppauge that can provide you with experience, knowledge, speedy arrival time, fair pricing, and is licensed and insured, why would you continue your search? Here at Roto 24/7, we can put your plumbing issues to their final rest.
Sewer And Drain Plumber in Hauppauge
With over 20 years of service, we can help with the most- simple plumbing task to the most expansive. We provide residential as well as commercial services. We are literally on-call 24/7 and will not charge you additionally if you require emergency service. We can also show you ways in which you can prevent cesspool issues in the future.
If you have just moved into a home and don't know where the cesspool is located, we can help with that as well.
To learn more about a Plumber Hauppauge or to schedule an appointment, please give us a call at (631) 994-9752 or send us an email. We are available 24/7 and are standing by to assist you!
Contact Roto 24/7 for for your plumbing emergencies.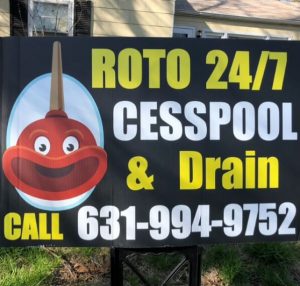 Contact Roto 24/7 for Drain Cleaning Today!
24 Hour Emergency Services

Sink Drainage & Drain Cleaning

Rooter Services

Clogged Toilet

OUR LOCATION
Roto24/7
10 Plantation Dr.
Smithtown, NY 11788
CONTACT US
24 Hours a day, 7 days a week
(631) 994-9752