Need a Plumber East Northport?
We know how time-consuming, costly, and frustrating it can be when you encounter a plumbing issue in your home or at your offices.
Which is why Roto 24/7, reputable plumbers in East Northport, are proud to offer an affordable service that is available 24 hours a day, 7 days a week, 365 days a year.
With our team of specialists, you can rest assured your plumbing needs will be met. We pride ourselves in being a company that is highly skilled and offers a service that you can rely upon.
Not only are our plumbers fully licensed, insured, and only use state-of-the-art equipment, but we are a fully owner-operated company, which means we don't use middlemen, subcontractors, or 'side guys'.
We have over 20 years of experience within the plumbing industry and our customers' trust and job satisfaction are at the heart of everything we do, which means that all jobs are guaranteed to be completed to the highest standard with no compromises.
And that's not all. Here at Roto 24/7, we offer a personalized service that is highly competitive and offers affordable prices that remain the same, regardless of the time of day of the call out. You can guarantee there will be no hidden or surprise charges when you call us at a time in need.
Plumbing Services we offer in East Northport
As a plumbing and septic system company, we offer a wide range of services and products to fulfill all your plumbing needs. These include:
Whether you are struggling with a burst pipe, overflowing sink, clogged drain, or backup toilet in your home or business premises, our East Northport plumbers will work closely with you from the first point of contact to diagnose the issue and provide you with an on-site consultation and written estimate.
Our plumbers will efficiently resolve any plumbing issues with a second to none service.
Roto 24/7 don't make you wait for help
When suffering from a plumbing issue, it can be daunting to know the extent of the damage and the money it will cost if you have to wait for repairs.
With Roto 24/7 on-call, there is no need to pay extortionate prices or wait for business hours to fix your problem. Our highly trained and knowledgeable plumbers are always on hand to help fix your plumbing issues whenever you need them, minimize risk as well as help you prevent any further damage.
Roto 24/7 offers excellent and reputable plumbing services in East Northport, regardless of whether it is a simple repair, difficult maintenance, or a brand new installation. We are the one-stop shop for all your plumbing needs, whether it is in your home or your office.
Contact us today at (631) 994-9752 if you are local to the area and have a plumbing emergency. Alternatively, you can contact us to learn more about the services that we offer in East Northport. We are more than happy to help with anything you need.
Contact Roto 24/7 for for your plumbing emergencies.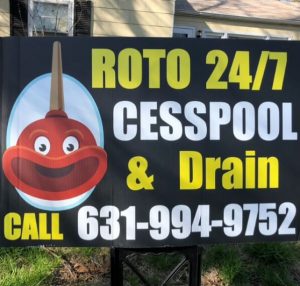 Contact Roto 24/7 for Drain Cleaning Today!
24 Hour Emergency Services

Sink Drainage & Drain Cleaning

Rooter Services

Clogged Toilet

OUR LOCATION
Roto24/7
10 Plantation Dr.
Smithtown, NY 11788
CONTACT US
24 Hours a day, 7 days a week
(631) 994-9752