Are you looking for a reputable plumber Dix Hills?
You need a plumber Dix Hills with over 20 years of experience in plumbing, Roto 24/7 is here to offer you an affordable service that you can trust. We are a plumbing and septic system company that is fully insured and licensed and offer high-quality services and products that are second to none.
Whether you have a clogged drain, overflowing sink, backup toilet, or a burst pipe, we are the best plumbers in Dixhills for all your plumbing issues.
Services Roto 24/7 Offers
We offer a range of plumbing services, for both residential and commercial premises, including:
Sink and drainage cleaning
Clogged Toilets
Rooter services
24/7 emergency service
A plumbing service you can rely on! We know how time-consuming and aggravating it can be when you encounter a plumbing issue in your home or at your offices, which is why we are proud to offer a service that you can call on 24 hours a day, 7 days a week, 365 days a year.
No more waiting around for business hours or paying through the roof for call-out charges.
With Roto 24/7 we eliminate any disruptions efficiently and can get your family back in the home or your business up and running again in no time.
Our highly trained and knowledgeable plumbers in Dix Hills strive to help you minimize damage and prevent any future plumbing issues.
What can you expect from our specialist plumbers in Dix Hills?
Our team works efficiently to diagnose the plumbing problems and work with you to resolve them as quickly as possible.
We will always provide you with an on-site consultation and a written estimate before we start any work, and will always use state-of-the-art equipment and technology to get the job done right, every time. Our plumbers pride themselves on offering highly skilled and reliable plumbing services in Dix Hills at the most affordable prices.
We want you to rest knowing that your plumbing problems can be fixed efficiently by trained professionals, without breaking the bank.
Roto 24/7 is a fully owner-operated company, which means you get a trustworthy and reliable personalized service with no middlemen or subcontractors. Our plumbing services in Dix Hills are at the best prices, with no extra or surprise charges, and stay the same regardless of the day or time of the call-out.
Whether it is a maintenance job, repairs, or new installation, Roto 24/7 is the one-stop shop for plumbing services you can count on.
Our top priority is your trust and satisfaction, and every home or business premise is treated with the utmost respect.
Dix Hills Area Certified Professional Plumbing Services
You don't need to waste any more time waiting for repairs. Call us today or send us an email to learn more about the affordable services and products we offer here at Roto 24/7 in Dix Hills. We are happy to help at your convenience – any time, day or night, our specialist plumbers are on call 24/7 to handle all types of plumbing issues, regardless of how minor or major they may seem.
Contact Roto 24/7 for for your plumbing emergencies.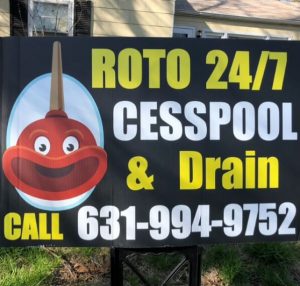 Contact Roto 24/7 for Drain Cleaning Today!
24 Hour Emergency Services

Sink Drainage & Drain Cleaning

Rooter Services

Clogged Toilet

OUR LOCATION
Roto24/7
10 Plantation Dr.
Smithtown, NY 11788
CONTACT US
24 Hours a day, 7 days a week
(631) 994-9752