Are you looking for an emergency plumber in Suffolk County?
Whether you have a backed-up toilet, burst pipes, overflowing sinks, or clogged drains, Roto 24/7 offers affordable emergency service in Smithtown, Long Island, and the surrounding area and is available 24 hours a day, 7 days a week, 365 days a year.
We are proud to offer an efficient, honest and reliable service you can count on because we understand that a plumbing emergency just cannot wait. Roto 24/7 is an owner-operated company with over 20 years of experience, so you can rest assured you will receive a personal service at the best and most affordable prices.
We are fully insured and licensed to work on a range of different plumbing issues, in both residential and commercial premises, and we only use state-of-the-art equipment. With our highly skilled and reliable plumbers located in Long Island, we pride ourselves on getting every job done to the highest possible standard.
Roto 24/7 emergency plumber services in Suffolk County, What to expect?
We make the process as simple and as quick as possible for you.
We have highly experienced plumbers who can quickly diagnose the problem for you.
We can then offer you an on-site consultation and a written estimate.
We will use our resources and skills to get your home or office plumbing up and running as efficiently as possible. Regardless of what day or time it is, you are our primary focus.
If you live or own a business in Long Island and you experience a plumbing problem, call us right away, anytime day or night at (631) 994-9752.
Plumbing Services we offer in Suffolk County
Here at Roto 24/7, we are a plumbing and septic system company that offers a range of products and services for residential and commercial premises that include:
Don't waste time waiting for repairs; Get emergency plumber Suffolk County now!
Encountering a plumbing problem in your home or business can be frustrating and as a result, can cause major disruptions and in some cases, safety concerns.
Time is of the essence if you want to mitigate any further risks of damage.
You don't need to try to fix it yourself, wait for business hours, or worry about breaking your budget. No matter how big or small the emergency is, whether it is a new installation, maintenance, or repairs, Roto 24/7 is the emergency Plumber in Suffolk County that you can rely on.
With your trust and satisfaction at the heart of what we do, your home or business premises are always treated as our top priority, with a service that is second to none.
We offer expert, quality work that is always up to code.
Find Emergency Plumber In Suffolk County Today
Roto 24/7 is your one-stop shop for affordable and trustworthy plumbing services in Suffolk County. Contact us today to learn more about the full range of services and products that we offer and how we can serve your home or business.
If you have an emergency, contact us today on (631) 994-9752 for quick and reliable repairs.
Contact Roto 24/7 for for your plumbing emergencies.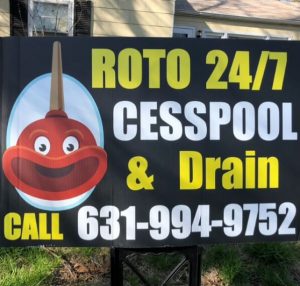 Contact Roto 24/7 for Drain Cleaning Today!
24 Hour Emergency Services

Sink Drainage & Drain Cleaning

Rooter Services

Clogged Toilet

OUR LOCATION
Roto24/7
10 Plantation Dr.
Smithtown, NY 11788
CONTACT US
24 Hours a day, 7 days a week
(631) 994-9752