If you're in need of an Emergency Plumber Kings Park and aren't sure who to call, no matter whether it's daytime or the middle of the night, Roto 24/7 is here for you! It's a good idea to call a professional, as opposed to trying to handle such a situation yourself at the risk of causing added damage or complications! No emergency is too large or too small for us! Long Island homeowners and businesses alike have turned to our emergency assistance time and again over the 20 years that we've been in existence, and we'll be there when you need us, as well!
At Roto 24, we take our customers' Emergency Plumber Kings Park needs seriously! We understand how out of the blue, a plumbing crisis can mess up your day, disrupt your business, ruin floor coverings and furnishings, or even potentially put your health at risk. Our technicians possess amazing troubleshooting skills and will arrive at any time of the day or night that they're needed! They're expertly skilled to perform emergency repairs, as well as do cleanup and contribute service restoration so that you're all set to continue life as usual by the time they're done! Best of all, we do NOT charge extra for emergency service!
We can easily provide services that incorporate hydro-jetting drain clogs, including bathroom or kitchen drains, as well as outdoor sewer blockages, water heater problems, leaks and burst pipes, and commercial and industrial service issues. We'll also give you direction as to what you can to do help mitigate any other problems while we're on our way, such as shutting off the water at its source or using plumbing tape or old rags to stop a leak at its source. Taking these small steps can have great impact when it comes to damage control!
24/7 Service for an Emergency Plumber Kings Park
We at Roto 24 truly enjoy supplying our customers with exceptional service, knowledgeable support, and friendly smiles! It's our ultimate goal to not only take care of the customers who need us today but partner with their families for generations to come! We keep in mind that the only way to accomplish this goal is by earning our customers' trust and building confidence by providing consistent quality, dependability, and professionalism! We're happy to share that we're well-known throughout Suffolk County and are grateful for our many repeat customers and those who go on to recommend us to others!
If you'd like to find out more about our Emergency Plumber Kings Park services, along with the many other plumbing services we can offer you, please feel free to check out our main website. Furthermore, you're welcome to give us a call at (631) 994-9752, and our friendly and informative customer support staff will gladly assist you. Over the years, Roto 24 has received an abundance of five-star reviews, and we're known for our honesty, timeliness, and master plumbing skills! We have a reputation for going above and beyond for the sake of making sure our customers are very happy and satisfied, and we would love the opportunity to add your name to that list! Thank you for considering us!
To learn more about an Emergency Plumber Kings Park or to schedule an appointment, please give us a call at (631) 994-9752 or send us an email. We are available 24/7 and are standing by to assist you!
Contact Roto 24/7 for for your plumbing emergencies.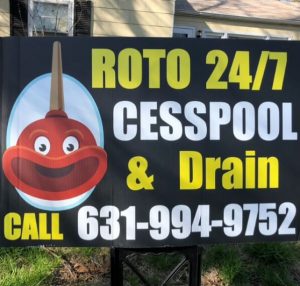 Contact Roto 24/7 for Drain Cleaning Today!
24 Hour Emergency Services

Sink Drainage & Drain Cleaning

Rooter Services

Clogged Toilet

OUR LOCATION
Roto24/7
10 Plantation Dr.
Smithtown, NY 11788
CONTACT US
24 Hours a day, 7 days a week
(631) 994-9752