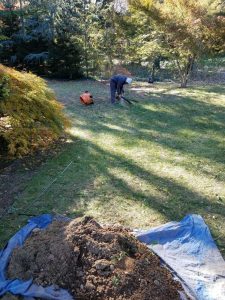 If you have been searching for a professional Drain Cleaner Kings Park, you have found it in Roto 24/7. We have been serving Suffolk County residential as well as commercial clients for over 20 years. We have the experience and expertise that you have been searching for.
Whether you are finding that you require a Drain Cleaner because your kitchen sink is not draining, your bathroom sink or bathtub is not draining or if your toilet is not flushing the way it once did, Call us. We can be reached at 631 994-9752. We offer prompt arrival and unlike our competitors, we do NOT charge additional for emergency calls.
Roto 24/7 is a licensed and insured service that can help with all of your plumbing needs. Whether there is a clog in the toilet which is minor, or tree roots have invaded your cesspool lines, we can take care of it. If your kitchen sink is draining slowly, we can repair that as well. After years of use sometimes grease and waste can get in and clog the lines from your sink to the main drain line. If it can be resolved using a Chemical Drain Cleaner Kings Park that is great. Sometimes that is not an option and you may require that the line itself needs to be replaced. Not to worry as we do it all.
Sewer and Drain Cleaners in Kings Park
Roto 24/7 is centrally located in Smithtown which gives us the ability to respond to your call in a timely fashion. We offer many services such as drain cleaning, sewer lines, new cesspool lines, toilet installation, sink, and waste trap lines, clogged toilets and sinks and so much more. If you have just moved into a home and are not able to locate the cesspool to apply chemical maintenance, we can locate and treat it for you.
We do so much more than becoming your professional Drain Cleaner. If you are interested in remodeling a bathroom, Roto 24/7 can do it. From the design to the installation, we do it all. No need to hire a carpenter, as Roto 24/7 also does roofing, carpentry, decks, doors, windows, moldings, and bathroom renovations from top to bottom.
Look Roto 24/7 had been serving Suffolk County for over 20 years. There is not an issue that we cannot resolve whether it's new plumbing, repairing of plumbing, or becoming your professional Drain Cleaner Kings Park. 
Roto 24/7 will not charge you additionally for an emergency call as some of our competitors do. We care about continued business and know that plumbing emergencies are not usually included in your monthly budget. For more information simply click on the attached link Home | ROTO 24/7: 24 Hour Plumbing Services (drainagecleaners.com).
Call us when the need arises and let us show you how we can help resolve your plumbing issues. After all, with our experience, fair pricing, and arrival in a timely fashion, why would you call anyone else? We can be reached at 631 994-9752.
When you need an Emergency Plumber in Kings Park, refer to the experts at Roto 24/7!
Contact Roto 24/7 for for your plumbing emergencies.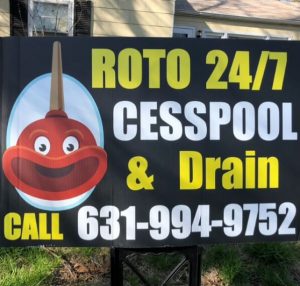 Contact Roto 24/7 for Drain Cleaning Today!
24 Hour Emergency Services

Sink Drainage & Drain Cleaning

Rooter Services

Clogged Toilet

OUR LOCATION
Roto24/7
10 Plantation Dr.
Smithtown, NY 11788
CONTACT US
24 Hours a day, 7 days a week
(631) 994-9752