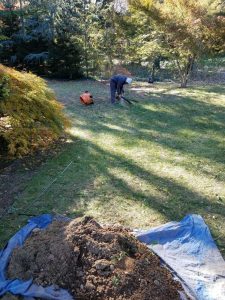 If you have been searching for professional Drain Cleaner Hauppauge, call Roto 24/7. We have the experience that you require and the response time you desire. Roto 24/7 has been providing excellence in installation, repair and maintenance of residential as well as commercial sewer lines for over 20 years.
Our emergency Sewer Cleaning carries no additional charges. We are conveniently located in Smithtown and have been serving Suffolk County for decades with pride and professionalism.
 We are of course licensed and insured.
We offer many different types of service from drain cleaning to Sewer Cleaning. We install new cesspool lines, toilet installations, sink and waste trap lines, clogged toilets and sink lines too. We provide rooter service and can inspect your lines for clogs as well as root interference. 
Sewer Plumbing in Hauppauge
In addition to Drain Cleaner Hauppauge, we can also do roofing, carpentry, decks, install doors, install windows, molding and bathroom renovations. Move the location of a sink? Why not. 
Roto 24/7 provides these services affordably. We determine fair pricing and use state-of-the-art equipment with precision.
If you are having problems with your sink or toilet, tub or shower not draining as it should and are wondering if there is a clog, call us today at 631 994-9752. You may be having an issue with roots from close trees invading your old cesspool lines.
If you would like to learn more about Roto 24/7 you may simply click on the attached link Home | ROTO 24/7: 24 Hour Plumbing Services (drainagecleaners.com). 
When searching for the best in Drain Cleaner Hauppauge know that experience matters. Professionalism matters and pricing matters. We make sure when giving an estimate that there are no surprises. Unfortunately, sometimes while doing a repair there are unforeseen issues. We stand by our work and have helped thousands of our residential and commercial clients with their plumbing issues.
Why call the big-name plumbers when you get the same service, but without the big-name price? Do you truly want to pay for their advertising? No. You just want to be able to use your plumbing. Call Roto 24/7 today and see how we can help.
Where else can you get emergency services for no additional fees? 
If you have just moved into your home and don't know where your cesspool is located? We can help with that as well. We work neat and clean and repair and service without leaving you with a mess to clean up.
Of course, we hope you never need to call us. That would be great. But if you need us, we are here. We are ready, willing, and able to get to your home or commercial site with a quick response time and help repair or service your system with the professionalism you expect.
Here at Roto 24/7, we welcome your emergent call. Whether you require service, maintenance or are planning a bathroom renovation, call us at 631 994-9952. After all, we are exactly what you have been searching for.
When you need a Plumber in Hauppauge, refer to the experts at Roto 24/7!
Contact Roto 24/7 for for your plumbing emergencies.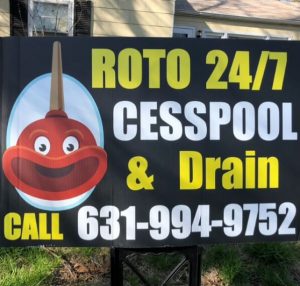 Contact Roto 24/7 for Drain Cleaning Today!
24 Hour Emergency Services

Sink Drainage & Drain Cleaning

Rooter Services

Clogged Toilet

OUR LOCATION
Roto24/7
10 Plantation Dr.
Smithtown, NY 11788
CONTACT US
24 Hours a day, 7 days a week
(631) 994-9752