If you have been searching for the best in a Drain Cleaner East Northport look no further than Roto 24/7. Like our name implies, we are available 24/7 for any plumbing issue you may have. Roto 24/7 offers services to residential as well as commercial clients. We have been serving Suffolk County for over 20 years with compassionate availability and quality workmanship.
We will respond to your call no matter whether it is 9am or 9 pm. We use state-of-the-art equipment to diagnose the issue and we have the knowledge and experience to take care of the problem and get your system back to its original working order. Look, we understand things happen. Grease, hair, clogs, breaks in pipes, roots and old tired parts that won't work just happen, and usually at the worst time possible. When you are without your bathroom or kitchen fixtures, desperation happens. Not to worry. This Drain Cleaner has it all under control.
East Northport Professional Plumbing
In addition to providing you with a professional Drain Cleaner East Northport, we also offer work on sewer lines, new cesspool lines, toilet installations, sink and waste trap lines, clogged toilets and sinks. We also will repair your sheetrock and molding if we should need to repair from within the walls. Roto 24/7 also can assist with roofing, carpentry, decks, doors, windows, moldings and bathroom renovations and new installations. We are your one stop for all of your home plumbing and carpentry needs. Experience, professionalism and fair pricing make us your Drain Cleaner of choice.
Of course, Roto 24/7 is licensed and insured and does not charge extra for emergency services. Where have you ever heard that before! We will arrive in a timely fashion and use our state-of-the-art equipment to locate the issue, do the repair, the cleanup and let you enjoy the use of your plumbing again. Sometimes, all you need is a simple Drain Cleaner, but what if it is more than that? Most plumbers will try to make the most of your issue. Not here. We offer reasonable pricing that won't disrupt your budget or your checkbook. We are fair and quick to respond. Conveniently located in Smithtown, we are central to most communities. For more information regarding all of the services available through Roto 24/7 you may simply click on the attached link https://www.drainagecleaners.com/.
You may also call us directly at 631 994-9752. In fact, might we suggest that you place our phone number in your phone for easy access for any emergent plumbing issue you may have. Roto 24/7 is so much more than a service as a Drain Cleaner East Northport. We can repair your plumbing and restore service whether it is a minor issue or something that must be completely renovated. You can go to our website for customer testimonials. And remember, we also repair all of the sheetrock and molding if we should have to break into a wall to repair the plumbing. We will never leave a mess and always appreciate your business.
Call today if you need a Drain Cleaner Long Island!
Contact Roto 24/7 for for your plumbing emergencies.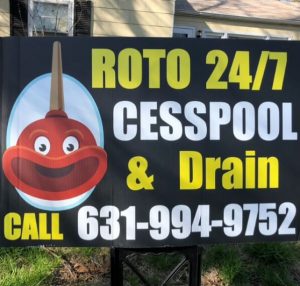 Contact Roto 24/7 for Drain Cleaning Today!
24 Hour Emergency Services

Sink Drainage & Drain Cleaning

Rooter Services

Clogged Toilet

OUR LOCATION
Roto24/7
10 Plantation Dr.
Smithtown, NY 11788
CONTACT US
24 Hours a day, 7 days a week
(631) 994-9752