If your home requires Roto 24/7 to come over for Roto Rooter Suffolk County all you have to do is call (631) 994-9752. They are a company that offers excellence in arrival time, plumbing repairs, carpentry and so much more.
They will take care of residential as well as commercial issues. Roto 24/7 is licensed and insured and travels throughout Suffolk County offering their services and fair pricing. They use state-of-the art equipment to diagnose your plumbing issues and can repair even cesspool issues. If you recently moved in to your home and are having a problem with waste material leaving your home, you may need to have your cesspool pumped.
Need Emergency Roto Rooter Services In Suffolk County?
The only problem is, you actually don't know where it is. Roto 24/7 can locate the cesspool, dig up the soil surrounding the access and get you on your way to resolving your issue. They can also help you when you have a clog in your toilet, sink or tub as well.
Roto Rooter Suffolk County does help to resolve many issues although diagnosis is most important. Furthermore, with over 20 years of experience, you can count on Roto 24/7 to do it right the first time!
If you would like to read more about all of the services Roto 24/7 offers, you may simply visit our main website.
In addition to providing you with the best in Roto Rooter Suffolk County they can also help with new toilet installations including those for handicapped use.
Did you know that Roto 24/7 does not charge additional fees for emergency services?
It's true. They understand that just about every call to their office is for an emergency and it would be unfair to charge additional fees. In essence, Roto 24/7 is a compassionate drainage service as well. To learn more about Roto Rooter Suffolk County or to schedule an appointment, please give us a call at (631) 994-9752 or send us an email. We are available 24/7 and are standing by to assist you!
Contact Roto 24/7 for for your plumbing emergencies.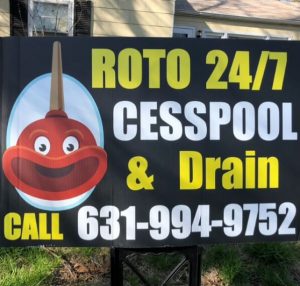 Contact Roto 24/7 for Drain Cleaning Today!
24 Hour Emergency Services

Sink Drainage & Drain Cleaning

Rooter Services

Clogged Toilet

OUR LOCATION
Roto24/7
10 Plantation Dr.
Smithtown, NY 11788
CONTACT US
24 Hours a day, 7 days a week
(631) 994-9752