Find Roto Rooter Assistance Near St. James
If you have to have Roto Rooter St James, it's good to know you also have Roto 24/7. This is a company that provides its customers with quality work at fair pricing. They use state-of-the-art equipment to diagnose the problem, and expertise in solving it.
Roto 24/7 is a licensed and insured service with over 20 years of experience.
Whether you have cesspool issues, drain clogs, sink and waste trap clogs, require toilet installations or have a clog in your toilet or sink, this is a company you can trust.
They also provide services to commercial buildings as well as residential. Maybe you have a senior loved one that will be moving in to your home and you have come to realize that the toilet you have is truly too low to the ground. Call Roto 24/7.
They can provide you with an elevated toilet that can accommodate handicapped as well as seniors for comfort as well as access.
If you realize that your child or grandchild has "accidentally" dropped an item into the toilet or has the desire to see if the ornament can actually make its way to the cesspool, having Roto Rooter St James on an emergency basis can truly save the day. Plus, they don't charge additional emergency fees.
Professional Roto Rooter Services In St. James
In addition to Roto Rooter St James, Roto 24/7 can also help you by providing carpentry work as well. So, if they have to go through sheetrock to get pipe access, they can repair that as well. They truly are your one stop for all your plumbing and repair needs.
To learn more about Roto Rooter St. James or to schedule an appointment, please give us a call at (631) 994-9752 or send us an email. We are available 24/7 and are standing by to assist you!
Contact Roto 24/7 for for your plumbing emergencies.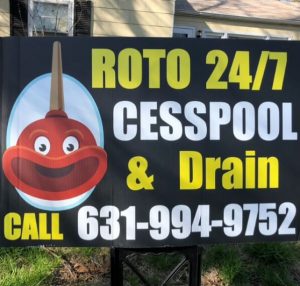 Contact Roto 24/7 for Drain Cleaning Today!
24 Hour Emergency Services

Sink Drainage & Drain Cleaning

Rooter Services

Clogged Toilet

OUR LOCATION
Roto24/7
10 Plantation Dr.
Smithtown, NY 11788
CONTACT US
24 Hours a day, 7 days a week
(631) 994-9752