If you're having problems with more than one drain area in your house, it's highly likely that you could use some Roto Rooter Hauppauge support. This type of obstruction can impact your bathroom, kitchen, or laundry room inside, as well as your sump pump, sprinklers, or sewer lines outside. We at Roto 24/7 are the experts when it comes to all types of plumbing needs, and we'll give you quick and amazing service so that this issue can be completely resolved in no time!
For this type of predicament, the Roto Rooter Hauppauge machine is the way to go! These machines come in several sizes so that they can be used either indoors or outdoors. It serves the purpose of cutting through sewer clogs caused by tree roots, as well as other debris. Once the source(s) of the clog has/have been dealt with, it then cleans the entire length of the underground sewer pipe in order to get it back to its previously fully-functioning level. By going beyond just solving the issue of the original clog, we help to prevent future plumbing headaches from arising in the future.
With over 20 years in the plumbing industry, Roto 24/7 is well-known throughout the Long Island area as masters in the field! What's more, we specialize in resolving both residential and commercial plumbing problems. We proudly provide service that's not only given in a timely and pristine manner but also offered with true professionalism and an attitude that reflects immense appreciation for you, the customer! We are very well-aware that making you happy has everything to do with our success, and we want you to be glad that you chose us and that you would turn to us again in the future!
Hauppauge Professional Plumber
Besides our Roto Rooter Hauppauge services, our company can also easily take care of toilet stoppages, offer camera inspections, render drain and sewer cleaning, including frozen or leaking pipes, as well as provide 24-hour emergency service. We use state-of-the-art equipment to ensure that the customer has the very best level of outcome possible. Furthermore, each job we do is not only approached with competitive pricing but also unparalleled professionalism and a true commitment to excellence!
If you'd like to know more about the Roto Rooter Hauppauge service Roto 24/7 has been providing customers throughout Long Island with over the years, you really need to visit our website, www.drainagecleaners.com and look it over, including our Projects and Photos page. Please don't hesitate to give us a call and talk with our pleasant and knowledgeable customer support staff about any plumbing issues you may be having at (631)994-9752. We're also overjoyed to inform you that we're a sewer and plumbing service company that's received many five-star reviews! People know us for our honesty, timeliness, and wonderful workmanship! We have a reputation for going above and beyond to make sure that our customers are satisfied and will want to use our services again in the future, as well as recommend us!
Call Roto24/7 for an emergency Plumber in Hauppauge, now.
Contact Roto 24/7 for for your plumbing emergencies.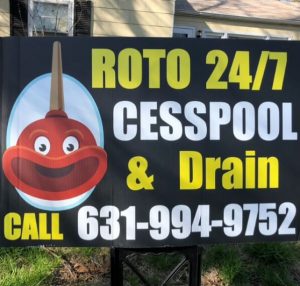 Contact Roto 24/7 for Drain Cleaning Today!
24 Hour Emergency Services

Sink Drainage & Drain Cleaning

Rooter Services

Clogged Toilet

OUR LOCATION
Roto24/7
10 Plantation Dr.
Smithtown, NY 11788
CONTACT US
24 Hours a day, 7 days a week
(631) 994-9752